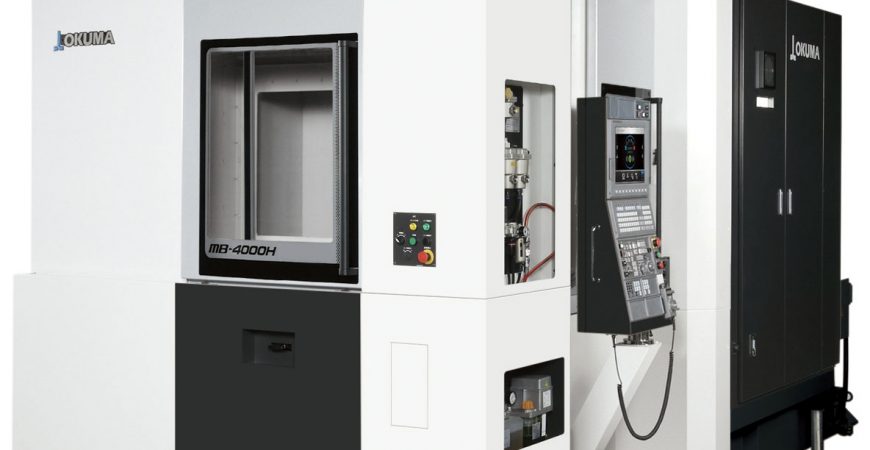 We are very excited to announce the newest CNC Machine in our arsenal. The Okuma MB4000-H comes with some great features that ensure we can produce the highest quality Machining service in Melbourne for our customers.
This computer numerical control machine streamlines the manufacturing process where a pre-programmed computer software commands the movement of factory tools and machinery.
With this type of machine, three-dimensional cutting tasks can be achieved in a single set of instructions. Unlike manual control operations, this effectively streamlines the Machining service process.
This distinguishably advanced form of CNC system computation, is described by Okuma as:
high-speed, thermally stable horizontal machining center that offers quick acceleration, short tool changes, and high power to improve productivity
What does this product mean for our customers?
Okuma has an esteemed reputation in manufacturing CNC Machines. The MB4000-H will ensure parts are produced accurately and efficiently. The machine's high spindle speed, 48 tool magazine and rapid traverse of 60,000 m/min will translate to greater productivity. This allows us to prevent costs from rising when using outdated machining methods that require greater machine time. Greater productivity also ensures parts are produced on time with shorter turnarounds.
At Redline we believe that high accuracy is an important feature for all machines. This CNC mechanism features sub 3-micron accuracy meaning that it is beyond precise. This can be largely attributed to the thermal stability system that ensures internal elements do not expand during the cutting process. Greater accuracy leads to higher quality parts.
The Okuma MB4000-H includes these cutting-edge features:
Machine features
Powerful 15/20k Spindle speed
Increased flexibility with a 48 tool magazine, reduces machining time by reducing the number of operations of complex parts
Rapid traverse of 60,000, reduces non cutting time
Thermal stability, reduces expansion and thus provides greater accuracy (sub 3 micron positional accuracy).
Contact Redline Engineering today to access the benefits of our newest CNC Machine acquisition.